We can help make life a little bit sweeter!
Overcome your limitations and view the beauty of our world!
Accessible Van Rentals | Wheelchair Van Rentals | Handicap Van Rental
Coast Mobility, Inc. d.b.a. San Diego Mobility Vans, offering Mobility Van Rental's in San Diego and the San Diego Airport. We provide accessible van rentals for both short and long term needs. Our vehicles are wheelchair accessible with lowered floors, Power Sliding Doors and Power Ramps.
At San Diego mobility Vans, we can provide pick-up and delivery of our vehicles throughout the San Diego area.
Power Ramp
Lowered floor
Multiple Tie Down Positions
Remote Power door
Front and Rear Air Conditioning
Automatic Transmission
Front passenger seat can be left in or taken out
RENTAL REQUIREMENTS
Minimum Driver age of 23 years old
Valid Drivers License
Your Insurance is primary – You need to have full-coverage insurance (comp, collision and liability
Coverage which includes coverage for driving a rental vehicle)
Valid Credit Card
CANCELLATION POLICY
Cancellation 3 days or less before arrival – is not refundable
Contact: Office :619-807-1050
Website: SanDiegoMobilityVans.com
Email : [email protected]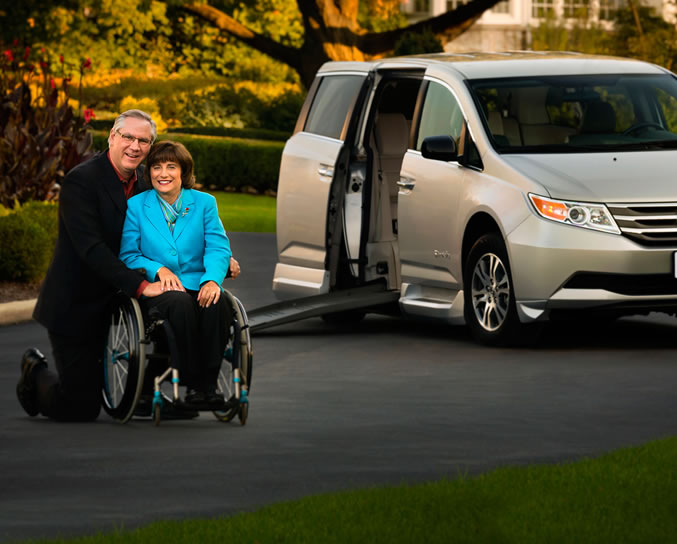 RENTAL RATES:
MINIMAL RENTAL PERIOD:
1-6 Days : $99/day plus FEES
7-30 Days : $89/day plus FEES
31 Days or More
Call for Best Price Availability
DELIVERY CHARGES:
Delivery/Pick Up Charges are $150 – ROUND TRIP!
[Deliveries have a minimum rental period of 3 days]
Mileage Charges
Rental fees include 100 free miles per day, accumulative. Any additional mileage above and beyond this allotment is charged at $0.50 per mile.
Vehicles are delivered with a full tank of gas and should be returned with a full tank.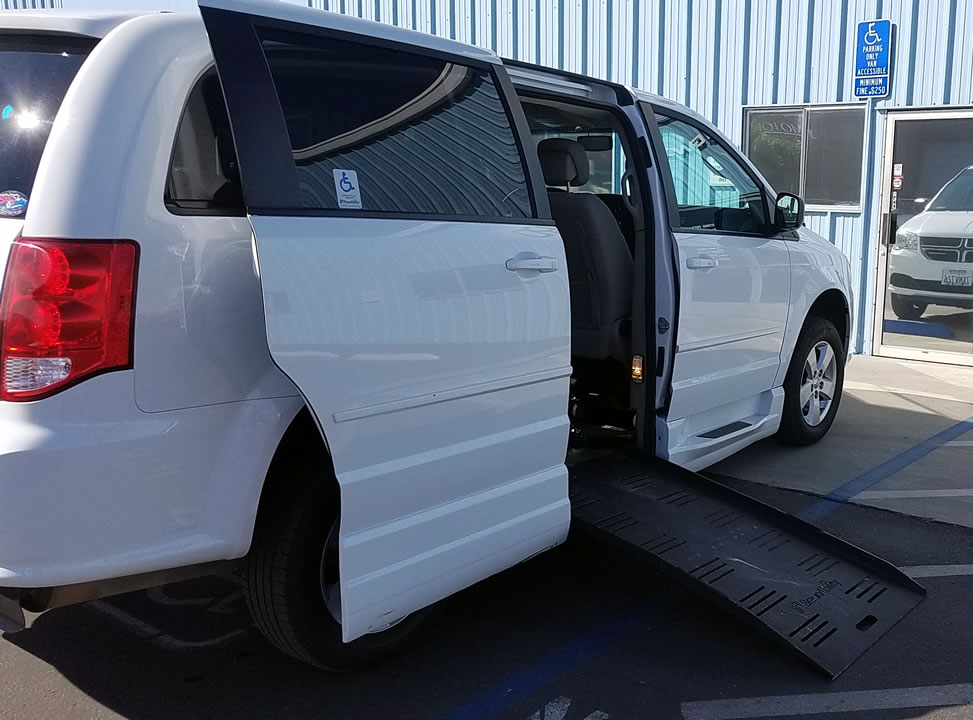 San Diego Mobility Vans.
Service, and Rentals!
Jim Foster – for Sales,
1406 N. Magnolia Ave.
El Cajon, CA 92020
(619) 807-1050